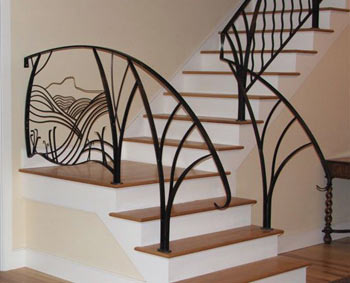 Wildflower Ironworks began as a formal ornamental ironwork and fabrication shop on Mountain Road in Addison in the Champlain Valley of Vermont in 1975. My introduction to blacksmithing and welding, however, was in 1971 at Frog Hollow Craft Center in Middlebury. Over the years my business has evolved from craft shows, farm equipment repairs and construction welding to a wide variety of architectural and ornamental ironwork and railings for homeowners, architects, communities, and corporations. The emphasis is equally divided between residential and commercial projects, with a focus on railings.
Wildflower Ironworks can devise installations with a theme that might carry through a whole community's downtown railing and handicapped access issues. Solving an individual small interior or exterior railing project on various mediums of stairs – wood, granite, Panton stone – is a common objective.
The majority of my railings are of solid steel, which provides more strength, allows for forging capabilities and is less prone to deterioration and rust. I also work in aluminum and stainless, as well as occasionally in brass/bronze.
Wildflower Ironworks is a small, one-man operation, and each project is uniquely tailored to its environment in a handcrafted manner. My intent is to work with each client's or architect's needs and dreams to create a lasting legacy. Ideally, the completion of a project will appear as though everything is just where it should be, as if it has always been there. Simple and elegant, elegantly simple. Enjoy the pictures! I look forward to your inquiries and input.
      John M. Baker
---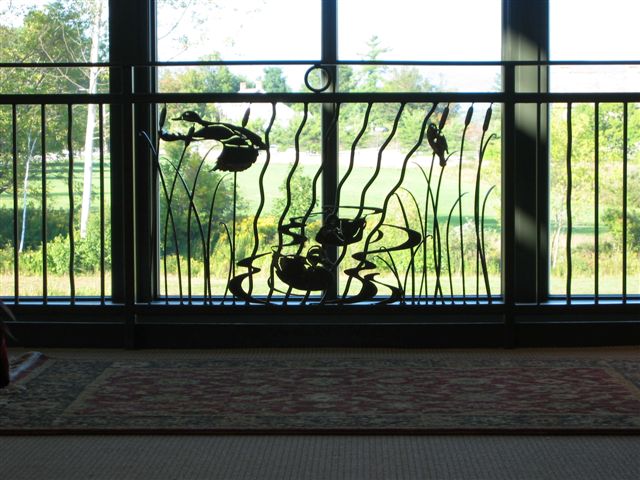 ---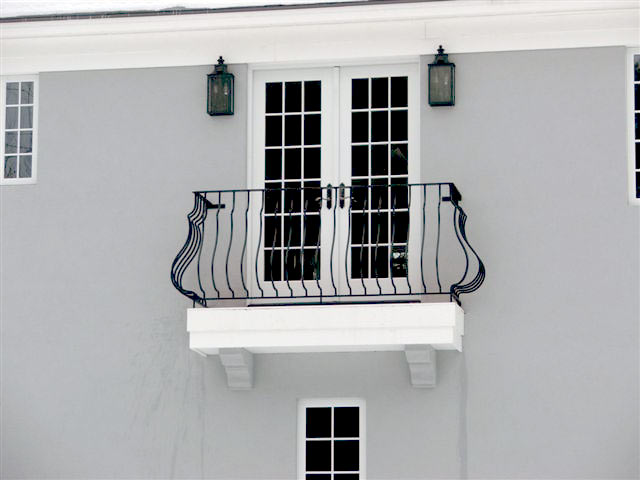 ---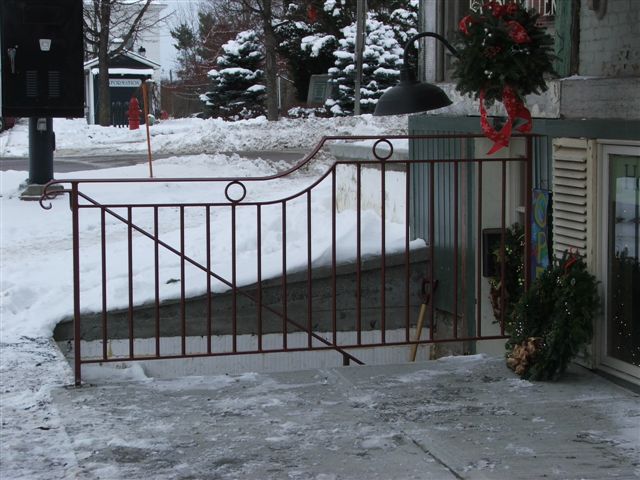 ---